Source: The Hockey Writers
Date: 2017-06-26
The Toronto Maple Leafs couldn't believe that Timothy Liljegren fell to 17th overall in the 2017 NHL Entry Draft. Last season, the Swedish defenseman was projected to be a top-5 selection, however, he came down with mononucleosis midway through the season. Once his health improved, he decided to return to the lineup. Liljegren thinks he may have returned too soon, which ultimately reduced his draft st
Source: The Leafs Nation
Date: 2017-06-26
At the moment the Toronto Maple Leafs are pretty thin on right-shooting defencemen.  Nikita Zaitsev and Connor Carrick are the only two right-shot D in the organization who seem likely to make the opening night roster at the moment.  The team could simply run a roster that's heavy on left-shots, perhaps with a bottom pairing...
Source: Pension Plan Puppets
Date: 2017-06-26
Players have been added and subtracted, so check out the new lists of who is where in the Leafs' system. There's only one player to subtract from the depth chart, but seven new names are on the pipeline list. The tables are up to date as of June 25. Note that for the rights on the pipeline post,
Source: The Leafs Nation
Date: 2017-06-26
With the NHL draft in the rearview mirror, it's time to shift our focus from the future to the present. As of now, the Leafs currently have a hole in their centre depth from when they last played, with the potential of Brian Boyle leaving the team to free agency. They currently have Auston Matthews...
Source: Pension Plan Puppets
Date: 2017-06-26
The Leafs keep drafting big defencemen. Is it smart? Is it working? The Toronto Maple Leafs have now conducted three drafts under the scouting guidance of Assistant General Manager Mark Hunter: 2015, 2016, and 2017. While it's still too early t
Source: Pension Plan Puppets
Date: 2017-06-26
The drafts are over, and it's time to relax. Only, not so fast. There's a few more things to do before the summer heats up. The drafts were a whirlwind, and the Toronto Maple Leafs General Manager seemed to be one of a very few people unr
Source: Editor in Leaf
Date: 2017-06-26
Will the Toronto Maple Leafs make a move for a free agent defender? I mean, there's more than a few options on the backend for the Toronto Maple Leafs via free agency this year. Some will be costly while others may just be a costly mistake. Hopefully, that makes sense when you read it because […] Toronto Maple Leafs: Top Five Free Agent Defenders -
Source: Editor in Leaf
Date: 2017-06-26
The Toronto Maple Leafs have a surplus of talented, skilled, right-wingers, but the same cannot be said for the left side of the ice. During the draft weekend, left wing James van Riemsdyk was rumored to be a part of the Toronto Maple Leafs trade package to get Travis Hamonic from the New York Islanders. […] Toronto Maple Leafs: Assessing the Leafs Left Wing -
Source: SportsNet
Date: 2017-06-26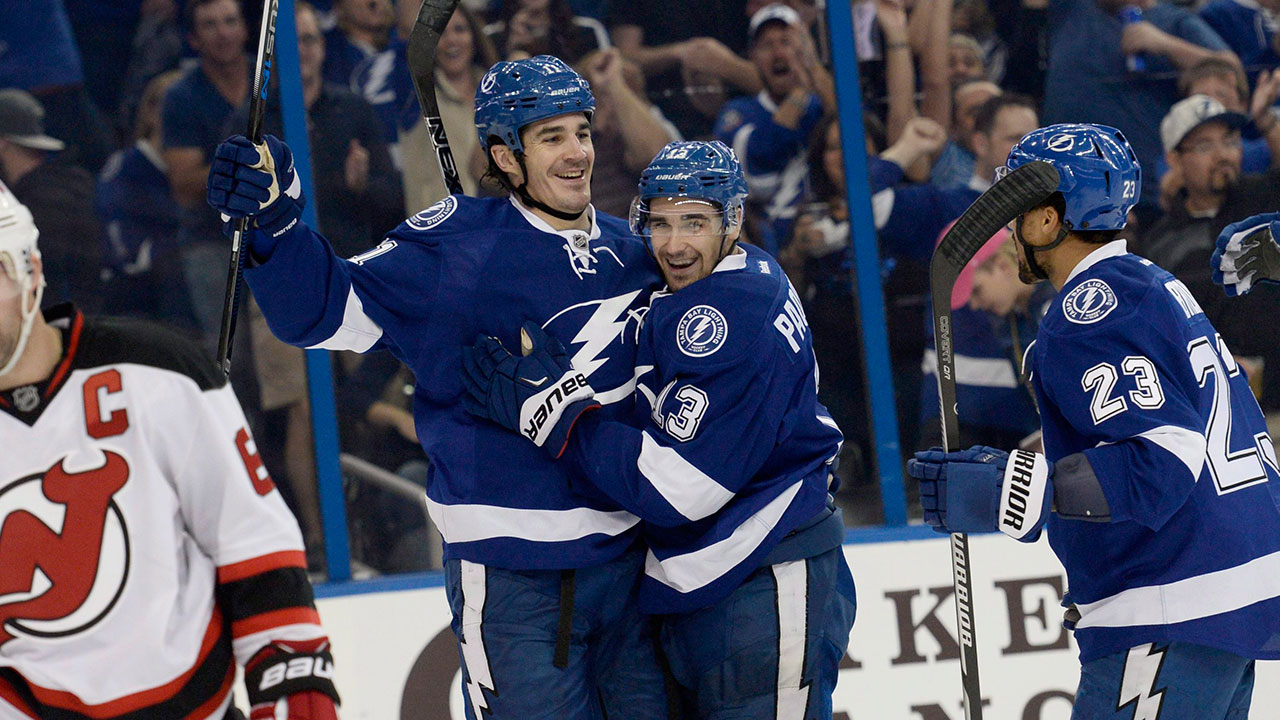 After a short stint as the wily old veteran for the Toronto Maple Leafs' 2017 playoff run, unrestricted free agent Brian Boyle hasn't ruled out a return to Tampa Bay. The 32-ye
Source: Editor in Leaf
Date: 2017-06-25
The  Toronto Maple Leafs first pick on day two of the 2017 NHL Draft was a big one-  quite literally. 59th overall pick by the Toronto Maple Leafs was Eemeli Rasanen, a 6'7 right shot defensemen who plays for the Kingston Frontenacs of the Ontario Hockey League. The Finnish import spent his first major junior […] Toronto Maple Leafs Draft Rasanen in Second Round. -