Source: Editor in Leaf
Date: 2017-05-24
The Toronto Maple Leafs have apparently granted the Colorado Avalanche permission to speak with Kyle Dubas. Elliotte Friedman reported last night, during the Senators / Penguins game, that the Toronto Maple Leafs had granted the Avalanche permission to speak with their assistant general manager, Kyle Dubas. What are the Leafs thinking? This is a terrible […] Toronto Maple Leafs Make Terrible
Source: The Leafs Nation
Date: 2017-05-24
Depending on how you felt about the location of the Toronto Maple Leafs' annual London rookie tournament, I either have good or bad news for you. The team announced the 2017 edition of the weekend event this morning, and with that, confirmed that they'll be moving it to Ricoh Coliseum, the downtown Toronto arena that...
Source: Pension Plan Puppets
Date: 2017-05-24
After years of going on the road to London, the Leafs' rookie tournament is coming back to Toronto. The Toronto Maple Leafs announced today the dates and location of their annual rookie tournament.
Source: My NHL Trade Rumors
Date: 2017-05-24
On the Colorado Avalanche … Adrian Dater of BSN Denver: The Avs let assistant coaches Tim Army, Dave Farrish and Francois Allaire go. Jean-Ian Filiatrault of the Avs AHL affiliate in San Antonio could be a candidate for the goalie coach position. It's not known if the Avalanche will hire a full time goalie coach. Michael
Source: Editor in Leaf
Date: 2017-05-24
A tale that seems to repeat itself over and over for the Toronto Maple Leafs is questions and concerns surrounding the defensive core. "Who should the Toronto Maple Leafs trade?", "how much should this guy play?" and "should they acquire this guy?" No matter what happens, the back-end always seems to be a big question […] Toronto Maple Leafs: Assessing the Defensive Core -
Source: Pension Plan Puppets
Date: 2017-05-24
This isn't a depth chart, it's a list of future depth: all players whose rights are held by the Leafs, but aren't signed to an NHL contract yet. We collected all the NHL contracted players into a depth chart, mostly to note how shallow it is in places. You can find
Source: Pension Plan Puppets
Date: 2017-05-24
Do you want the Leafs to take a gamble? If you've been reading the site in the last few weeks—or the hockey Internet in general—you'll probably start to have an idea about which prospects you're interested in in the mid-first round. (If you're still feeling it out, all good! Start with our collection of
Source: Toronto Sun
Date: 2017-05-24
Could the Maple Leafs lose Kyle Dubas to the Colorado Avalanche?
Source: Maple Leafs Hotstove
Date: 2017-05-24
Elliotte Friedman broke the news on the HNIC broadcast on Tuesday night that Assistant General Manager Kyle Dubas has been given permission by the Maple Leafs to speak with the Colorado Avalanche. "The Avalanche let go of three assistant coaches and they're looking for replacements, but they also appear to be looking for some help […] The post Report: Ky
Source: SportsNet
Date: 2017-05-24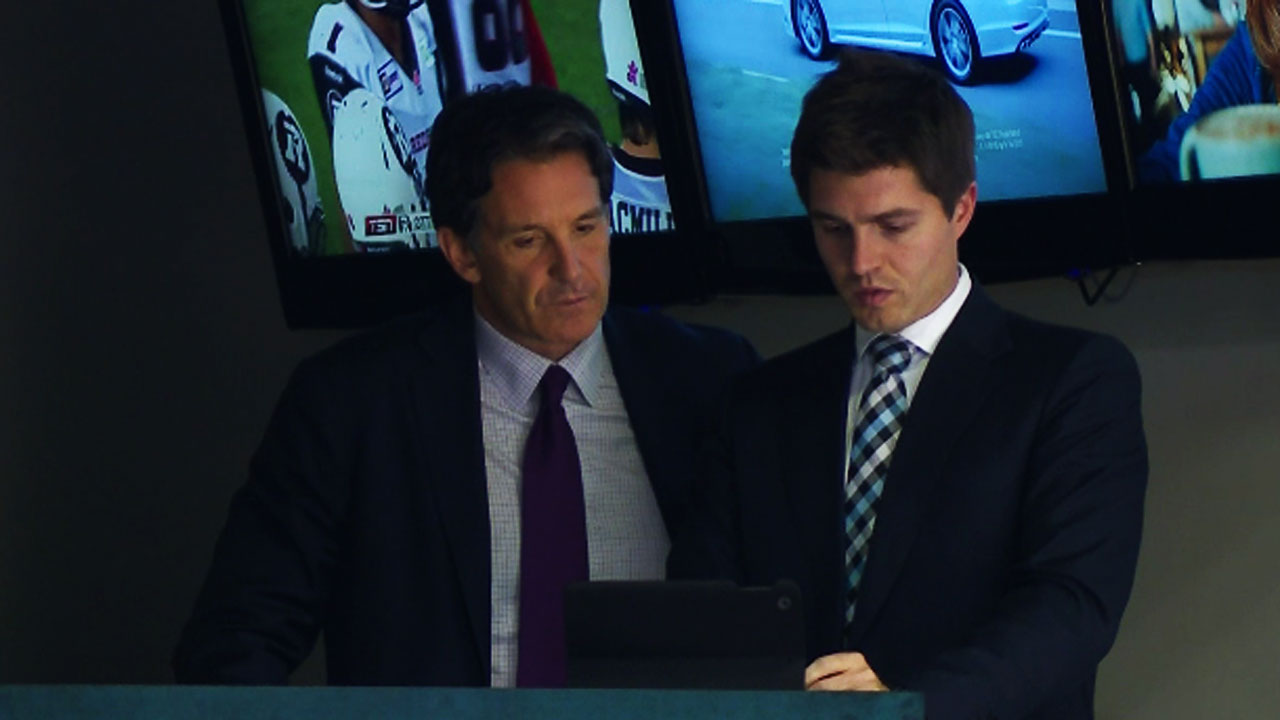 The Colorado Avalanche are looking to make improvements to their front office and according to Sportsnet's Elliotte Friedman, "they asked and received permission from the